EMT - Basic Program At NBEMS
The course consists of 144 hours of classroom and practical training. The curriculum follows the Federal Department of Transportation guidelines and is taught by a state approved EMT Instructor/Coordinator.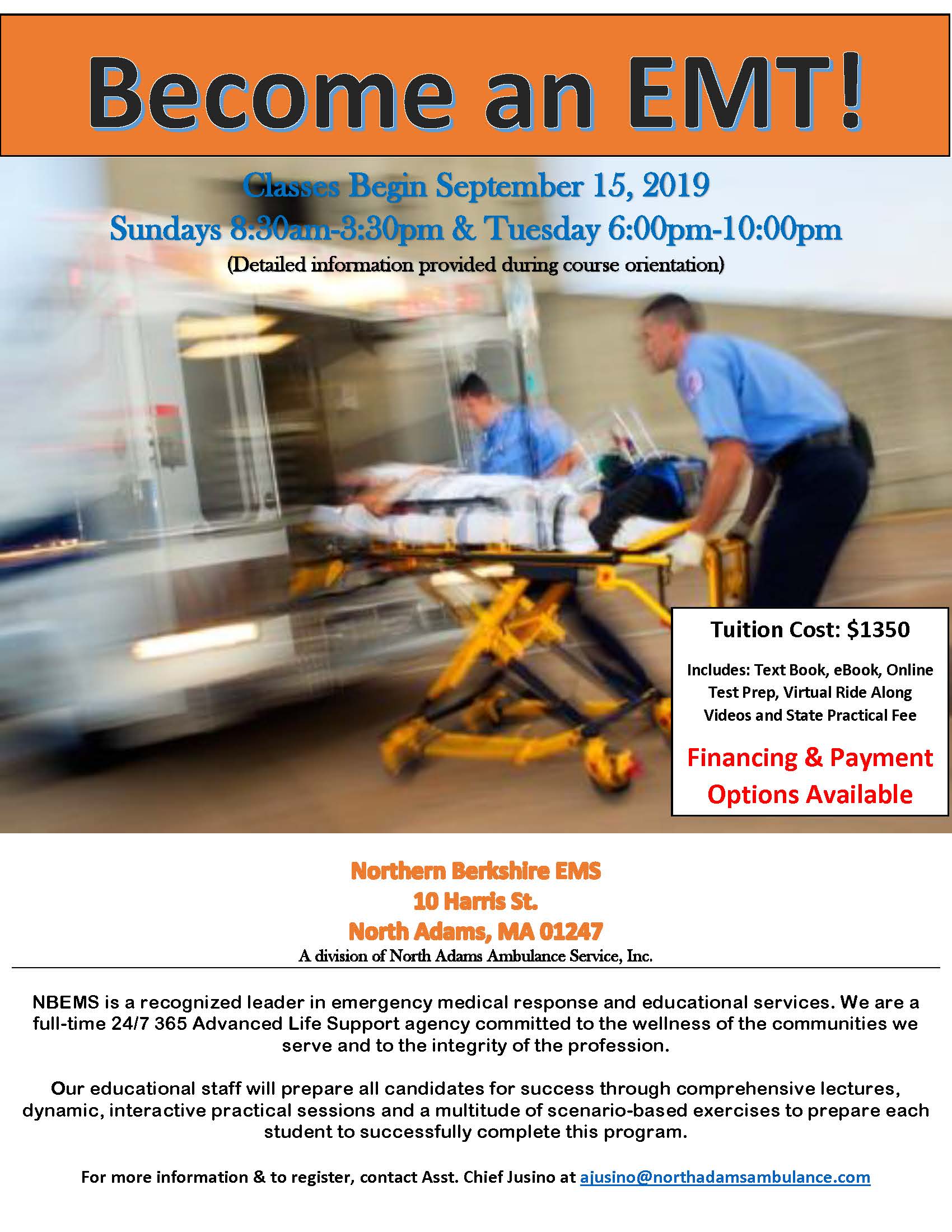 The student must successfully complete the Basic EMT course including 100% attendance. No prior experience or training is required. The applicant, in order to be eligible for the state EMT certification examination must:
be able to read, understand and communicate in English;
be 18 years of age;
be free from addiction to alcohol or any drug;
be able to lift and carry 125 pounds; and
be free from any physical or mental defect or disease which might impair his/her ability to provide emergency care within the scope of the EMTs training and responsibilities, or which might jeopardize the health of another member of the class.
Once an individual passes the certification exam and becomes an EMT, a program of continuing education must be undertaken in order to be eligible for re-certification at the end of the initial certification period. EMT re-certification periods are two years in length, after the initial certification period. Re-certification requirements include, but are not limited to 28 hours of continuing education and a refresher course.