Northern Berkshire EMS
WE ARE CURRENTLY HIRING - Click to learn more
Press Release Re:Board of Directors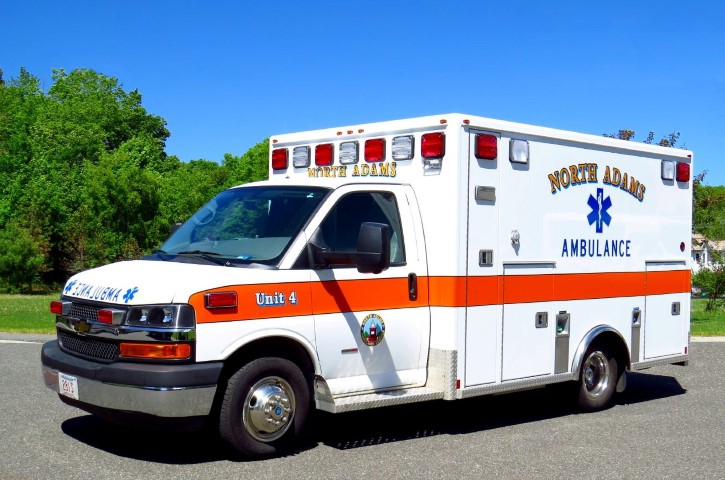 Since 1977, Northern Berkshire EMS (formerly North Adams Ambulance) has been serving the City of North Adams and the surrounding communities of Northern Berkshire County. Northern Berkshire EMS provides 24/7 Paramedic Coverage for five cities and towns in Northwestern Massachusetts and Southern Vermont spanning over 200 square miles. In 2015, our 50 staff members responded to over 5,000 requests for assistance. We invite you to browse our site, and feel free to contact us with any questions.
Berkshire County Service of the Year, 2006
EMS Magazine, Gold Service of the Year, 2006
Special Mention of NBCC for making this video possible:
Voices for Recovery from Great Sky Media on Vimeo.
This site is dedicated to
Barbara Wagner.
Founder, North Adams Ambulance Service
President, Board of Directors, 1978-2006


This institution is an equal opportunity provider, and employer.